As part of the CHED-funded Transformative Academic Practice for Higher Education in the Philippines (TAPHEP) Project with UP Los Baños (UPLB) and other partner HEIs across the country, the University of the Philippines Open University (UPOU) Faculty of Education (FEd) conducted a Seminar-Workshop on Academic Practice (SWAP). The Seminar-Workshop was held last 29 March 2023, at the Centennial Center for Digital Learning (CCDL) Auditorium, UPOU Headquarters, Los Baños, Laguna.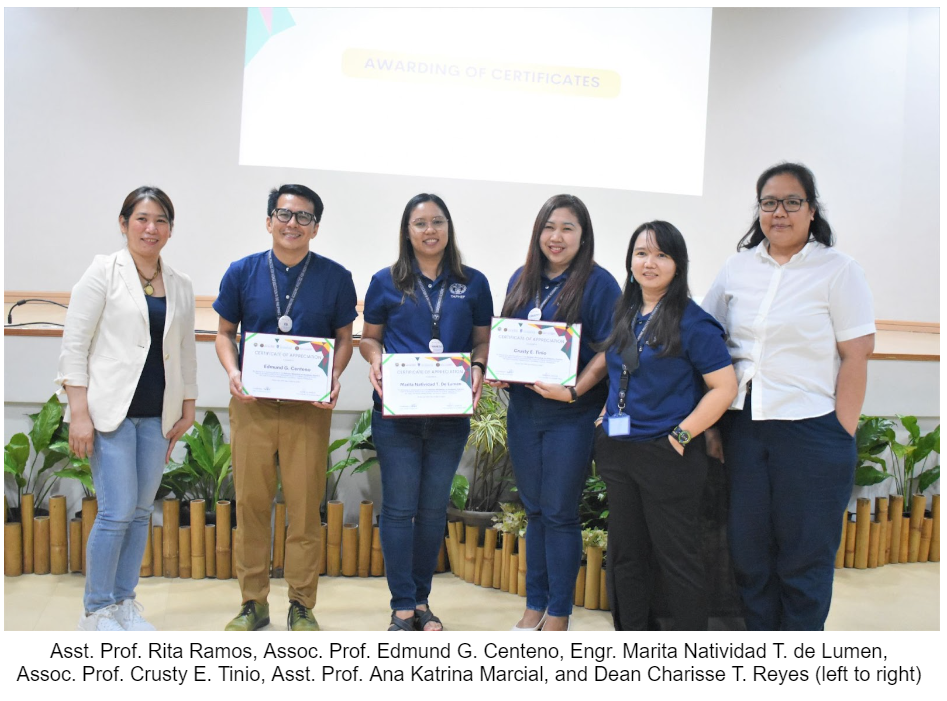 The resource persons for the event were Assoc. Prof. Crusty E. Tinio, a regular faculty at the Forest Biological Sciences, College of Forestry and Natural Resources, UPLB, and program coordinator of the UPLB office for Institutional Development in Higher Education (OIDHE); Engr. Marita Natividad T. de Lumen, Assistant Professor at the newly-established Department of Mechanical Engineering under the College of Engineering and Agro-industrial Technology, UPLB, and Assoc. Prof. Edmund G. Centeno, a regular faculty at the College of Development Communication and Director of the Center for the Advancement of Teaching and Learning at UPLB. All three are members of the first cohort of the TAPHEP project who have just completed the Postgraduate Certificate Academic Practice modules at the University of Liverpool. Assoc. Prof. Tinio's discussion included three key points: (1) The purpose of a university, (2) Relevant frameworks for effective teaching and learning in Higher Education (HE), and (3) The global context/landscape of HE, with a particular emphasis on equality, equity, diversity, and inclusion. Meanwhile, Engr. de Lumen's discussion summarized the basic theories of learning and touched on constructive alignment, and reflective teaching. Lastly, Assoc. Prof. Centeno presented a few best practices and strategies concerned with: (1) Inclusive Learning Environments (ILEs), (2) Continuing Professional Development (CPD) in Higher Education (HE), and Sustaining Communities of Practice (COP).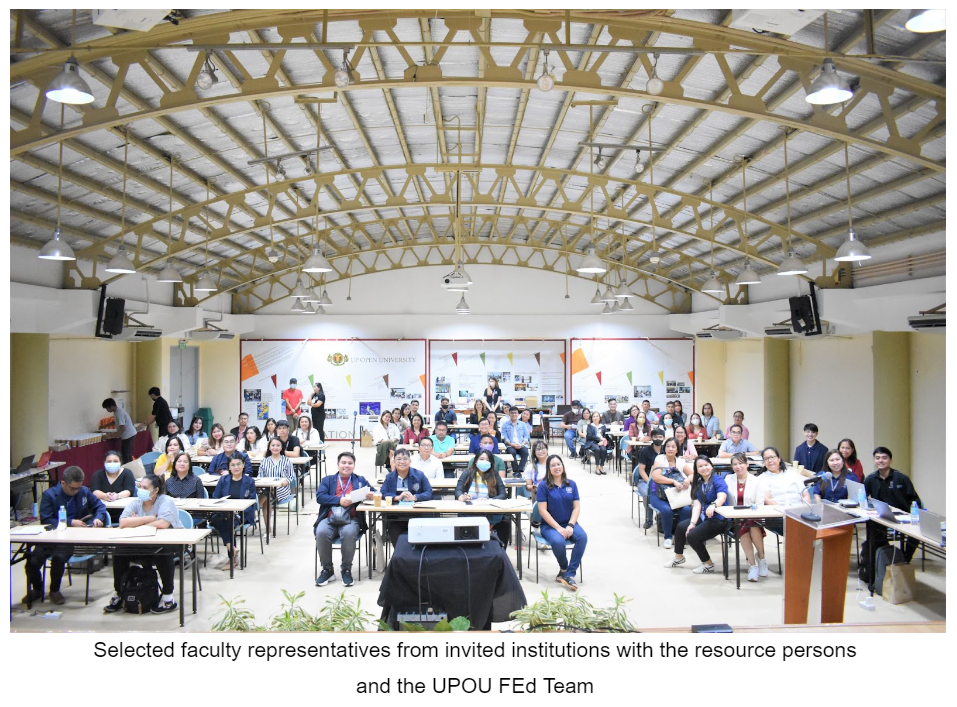 Hosted by Efraime Cruz, research assistant from the Faculty of Education, the seminar workshop was attended by 53 selected faculty representatives from invited institutions within Cavite, Laguna, and Batangas areas namely: Cavite State University, Southern Luzon State University, University of Batangas, City College of Calamba, Laguna College of Business and Arts, Colegio de San Juan de Letran Calamba, and TRACE College, Inc.
Written by: Bianca G. Veluz and Efraime M. Cruz
Edited by: Asst. Prof. Ana Katrina Marcial